PRODUCTS
The best of the bests for everyone
SPEL & ROWSONS are manufacturers of Power and Distribution Transformers. Your one and the first address/source for power.
Experience | Expertise | Excellence
SPEL TRANSFORMERS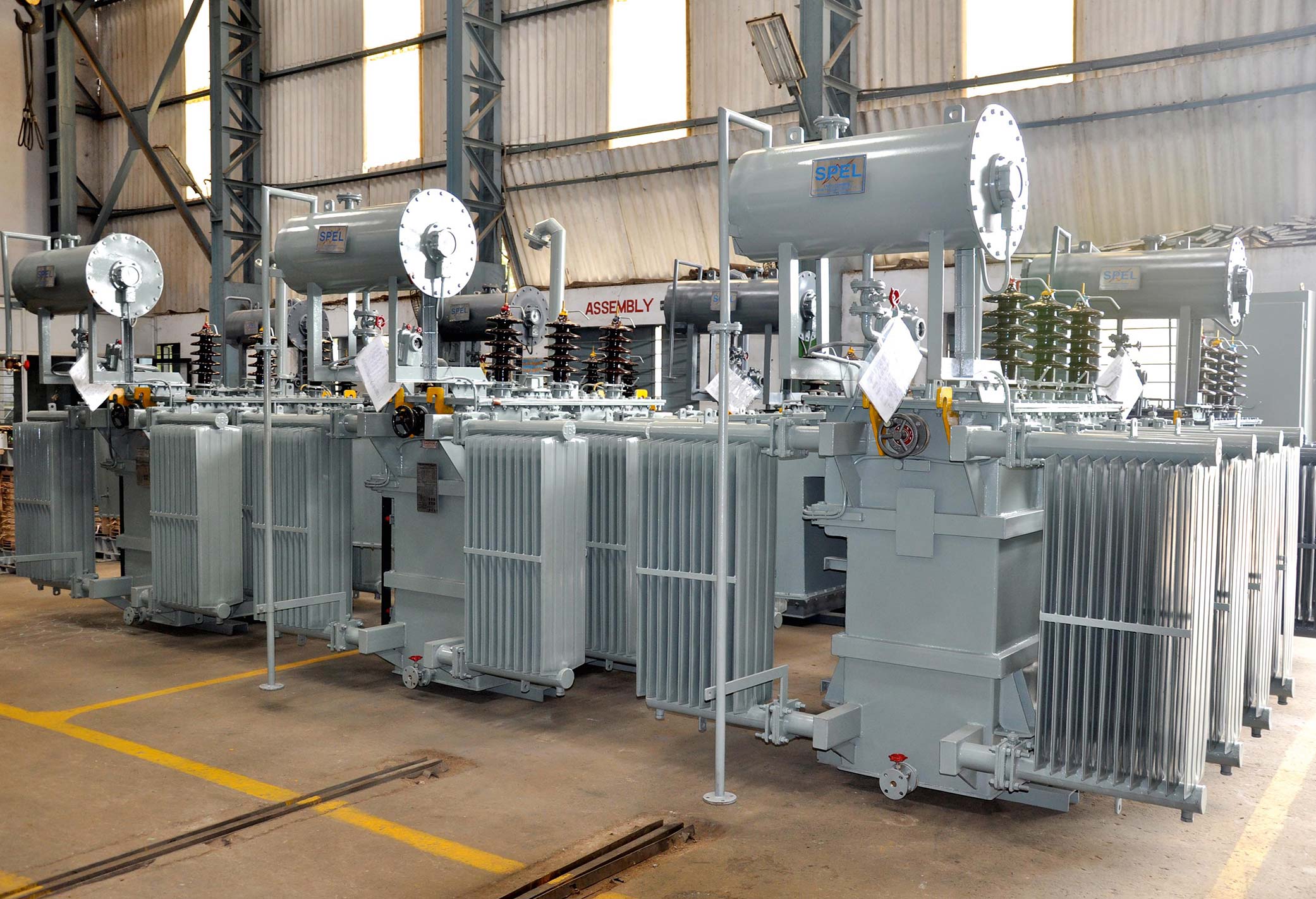 The main features of SPEL are
Optimum and Elegant Design of Transformers
Competitive Prices
High Quality Products
Young and Energetic Team of Engineers with Vast Experience in Design and Development of the products
Good Workmanship
Separate Team of Experienced Engineers for providing immediate attention to Service after Sales calls of the customers.
Assistance to customers in Commissioning of the product and Troubleshooting of their technical problems during commissioning.
SPEL is an ISO 9001: 2015/ ISO 14001:2015 / OSHAS 45001:2018 certified is one among the few transformer companies having these certifications in INDIA. We are in this field for more than two decades and have manufactured and supplied over 15000 transformers, which are working satisfactorily in various sites, where they are commissioned. We have supplied distribution and power transformers ranging from 16KVA to 25MVA/110KV VOLTAGE CLASS to various sectors in addition to Local Public Electric Utility and Wind Mill segment and also we have supplied our transformers ranging from 1250KVA/22KV (TWO WINDING) to 6000 KVA/33KV(FIVE WINDING) to a highly reputed multinational company namely Gamesa Spain for their various Solar Power projects in India.
The POWER and DISTRIBUTION TRANSFORMERS manufactured by SPEL confirms to Indian Standards IS2026 & IS1180 and International Standards IEC, BS. Our 25MVA/110KV Power Transformer has been tested at CENTRAL POWER RESEARCH INSTITUTE, BANGALORE which is one among the seven testing laboratories recognized by The Short-Circuit Testing Laboratory in the world, which confirms the quality and validation of our product.